Consumers evaluate prestige brands in a different way. Research has shown that consumers' minds associate them as being more abstract whereas ordinary brands are considered functional and feature-oriented. 
Prestigious brands, also known as luxury brands and used interchangeably here, establish a certain emotional dimension in peoples' brains. They are perceived by feelings, not functionality. But getting to that stage is the result of years and decades of delivering quality, yet customized, products and maintaining a deep personalized connection with a narrow group of customers.
In this article I have cross-referenced academic articles and case studies about luxurious brands and related consumer behaviour. Through critical review and my own insights I have come up with six characteristics that are typical for prestige brands.
Let's dig in.
1. A superior brand image
Maintaining a superior brand image is essential for prestige branding and managing it should be a top priority for all practitioners. 
Common dimensions of brand image within luxury include the age and maturity of the brand as perceived by consumers. Studies have also identified elements of sophistication, competence, aesthetics and even romance to have strong relevance to prestige brands.
Prestigious firms know how they are perceived by people. Both directly, through consumers' contact with the product; and indirectly, through the brand's messaging.
2. Intangible brand associations
Consumers are attracted to a profound meaning. Something of which luxury brands have in abundance.
These are companies of old age and many of which have contributed significantly to historical events. This has resulted in an attractive heritage and a symbolism for what they have achieved throughout time.
Consumers are eager to take part and associate themselves to such brands.
My favourite example of this is this advertisement from Burberry.
The clips sparks a flood of emotions rooted in Burberry's heritage making it near impossible not to form at least minor associations.
It is also common to link the brand attributes to other entities that have their own positive perceptions. For example, we often see celebrity sponsorships for fragrances, excotic places of origin for consumables such as coffee or tea, and a strong connection to events such as the Oscars. 
3. Delight at every touchpoint
Prestige branding requires an uncompromising drive to fulfill brand promises. At every stage through the purchase journey, the customers' expectations are met and exceeded.
This means optimizing the entire variety of touchpoints between the brand and consumers. The consumer is never left to feel in doubt nor is he given a reason to question his judgment. In fact, prestige branding should significantly decrease the need for product research altogether and mitigate the risk involved in transactions.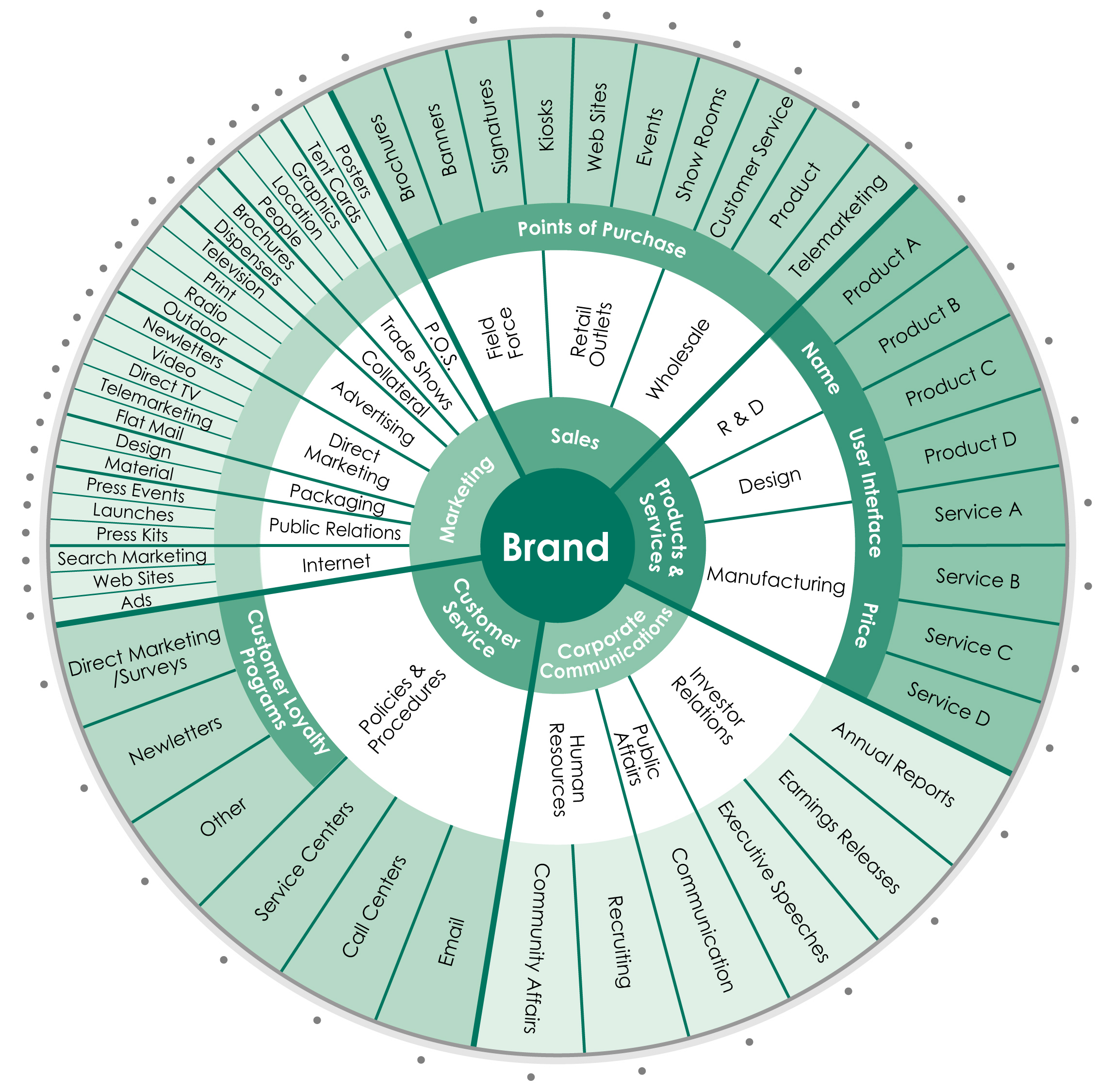 4. Selective distribution models
A brand manager's biggest fear is to dilute a brand through improper distribution channels. Giorgio Armani would lose a lot of its appeal if it were available on every street corner.
There are two main reasons for this. First, the brand wouldn't be exclusive anymore. Would you still want an Armani suit if you saw it everywhere you go? Second, it loses an element of prestige. Like point three says: brands need to ensure delightful experiences throughout the buying journey – and that's difficult to manage with a vast and random distribution network.
Retail outlets need to align with the brand promise. That's why it's so common for these brands to operate their own retail outlets.
5. No discounts policy
You don't often see prestigious brands offer discounts or sales incentives and there is a reason for it – they don't need it.
Quite the contrary it can hurt the brand image.
Although not a prime factor in the brand equity, companies still want to communicate the quality of their product. Prestige branding achieves that through emotional alignment between consumers and the brand promise – not price cutts.
As a matter of fact the price is often the main indicator of quality. Enticing packaging, world-class customer support and extended warranties all do a good job of portraying quality. But at the end of the day, faced with two similar choices, the consumer will assume that the pricier alternative has higher quality.
6. A broad base of competition
Prestige brands often face competition from multiple industries. A part of the reason for this is that consumers, in many cases, consume higher-end products as an indulgence. They are not looking to fulfill core needs. Rather they are looking to treat themselves.
As a result the choice is not limited to a certain niche. Any given individual might have the choice between purchasing a new Louis Vuitton handbag or a Rolex watch. Likewise the selection doesn't have to stand between two prestige brands; it can be between getting a new car versus renovating a house or simply saving the excess capital for a rainy day.
Thus prestige brands look beyond their own industry when observing the competition.
Final thoughts
The environment is changing at a rapid pace and it has implications for prestige brands. People's perceptions are shifting and what constituted a luxury brand before might not be as relevant with the upcoming generation.
The idea of what is considered luxury is becoming less clear as it is becoming less important. The rise of affordable luxury and ecommerce poses a further challenge on traditional luxury brands who rely on in-person brand experiences. Upcoming generations are more inclined towards intrinsic prestige centered around the consumer in forms of meaning and experiences.
They want their purchases to be a reflection of their own persona. For that, products don't necessarily need to be expensive but they do need to resonate with people. Looking forward, I predict that we will see more heritage focused messaging and that people will form deeper relationships with fewer brands.